A unique blend of herbs for the female body.  Cupid's Bowl is designed especially for vaginal steaming which offers many health benefits. V-steam or Yoni steam is an ancient practice proven to have several benefits.  Here are some of the known benefits of our vaginal steam blend:
May improve firmness and tightening of the vaginal walls

May condense the pelvic walls and prevent them from prolapsing

May support the production of genital cells that adds to the strengthening of vaginal walls

May contribute to the smoothing, firming and keeping the moisture of vagina intact

Reduces menstrual symptoms, such as bloating, cramps, exhaustion, and heavy bleeding
Promoting healing after childbirth
Detoxification 

You may add the following items to your Cupid's Bowl V- Steam blend to enhance its effects:
Olive oil
Olive oil contains antioxidants and can also help soften the skin when added to a v-steam. A person can use olive oil by adding 1/4 of a cup of olive oil after steeping the Cupid's Bowl blend.
Essential oils
Adding therapeutic oils can make vaginal steams more relaxing. Some oils you can try include:
lavender
vanilla
bergamot
frankincense
eucalyptus
Essential oil needs to be diluted before being used, and so it is best to dilute 1/2 teaspoon in Cupid's Bowl blend before steaming.
A mixture of 3 to 5 drops of essential oil per ½ to 1 ounce of carrier oil is usual. Carrier oils can be sweet almond oil, coconut oil, or even olive oil. A little essential oil goes a long way, so it is important to add only a few drops of the diluted oil into a full v-steam or bath.  
Yoni steam herbs or vaginal steam herbs should be used with a yoni steam seat to control steam applied to the body.
Baking Soda
Baking soda has been shown to have antifungal properties and may help reduce irritating germs. It may also soften the skin and reduce itchiness.
How it works: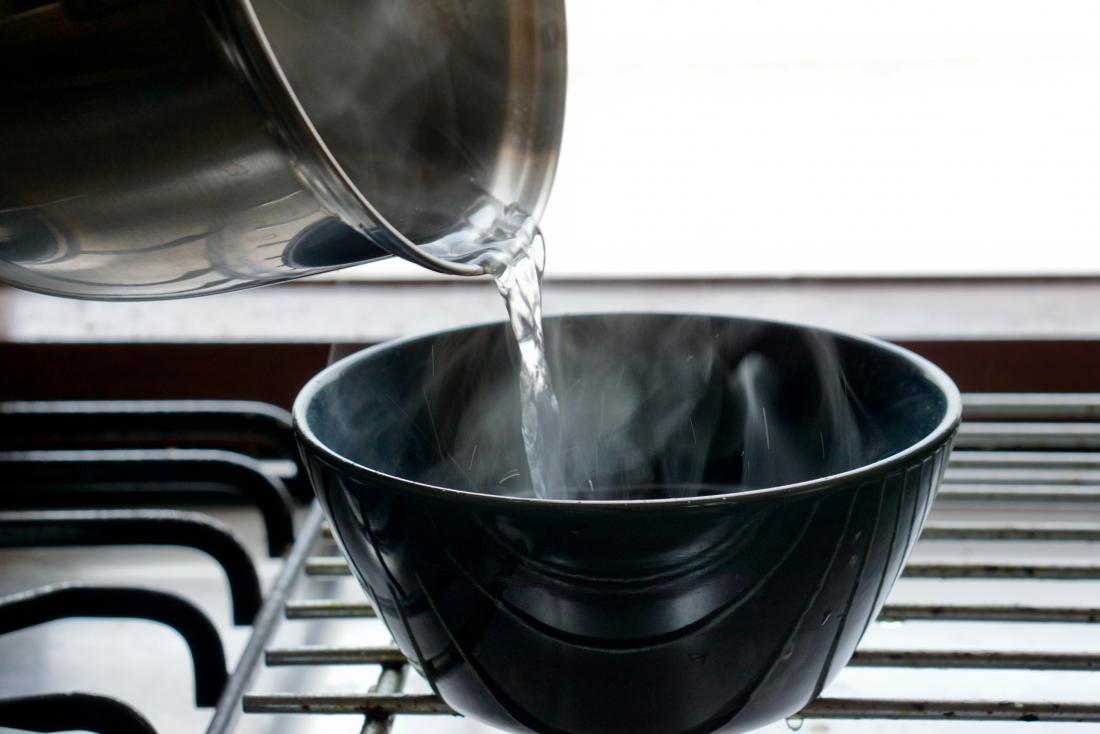 Add 3 to 4 tablespoon of Cupid's Bowl blend to 2 to 3 litres of freshly boiled water.  Let steep for 3 - 4 minutes.  Pour the mixture in a stainless steel V-Steam bowl.  Place bowl under V-Steam bench (throne).  Remove your clothing from the waist down. Sit on the chair and use a V-Steam blanket and wrap it around your waist and legs to prevent the steam from escaping, to seal in steam and warmth. Enjoy your steam for 15 to 20 minutes.  If the mixture cools, you can reheat it and continue to your steam.  Do not exceed 30 minutes of steaming.
Vaginal steaming is used as a natural remedy for cleaning the vagina, uterus, and the entire reproductive tract. Below are some additional benefits of vaginal steam:
It also allegedly relieves:
stress
depression
hemorrhoids 
infections
infertility
hormone imbalances
headaches
fatigue
digestive issues
generalized pain
Ingredients:  Proprietary blend

Need something for him?  Try Forever Eros  and Lingam Steam